Pomati Group designs and builds customized production lines. Our products are the result of our constant attention to the newest materials and most innovative technologies to be leveraged for chocolate processing small chocolates production, in small- and medium-size factories. Our close interaction with our clients allows us to meet highly diversified demands for customized products.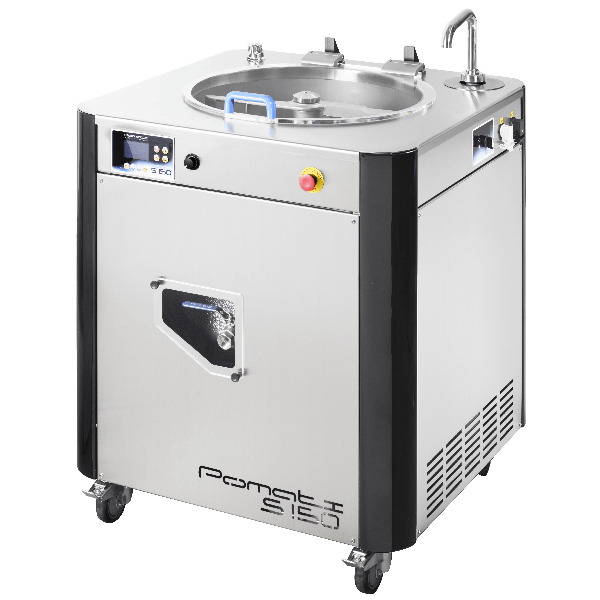 Because thermo-regulated water baths are fundamental for chocolate, creme and preserved food processing, well calibrated tanks are of the essence. It is possible to pair the tank with an automatic extraction pump controlled by a button, pedal or level sensor placed inside the tempering machine.
product details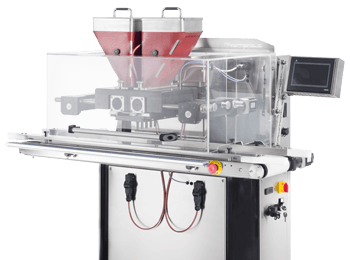 Pomati's real revolution is the use of One Shot technology, which allows to produce up to 360 molds of chocolates per hour. Our machines allow to produce pralines, truffles, filled chocolates, chocolate bars and any other seasonal products that cannot be hand-made.
product details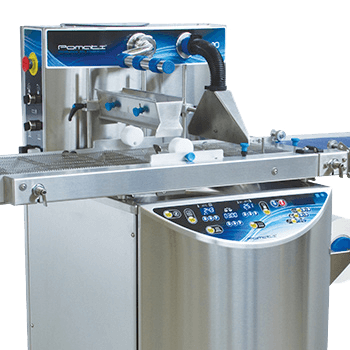 Built to melt and temper any type of chocolate; direct auger tempering allows chocolate fluidity and a perfect crystal blend, thus an end product of exceptional quality.
product details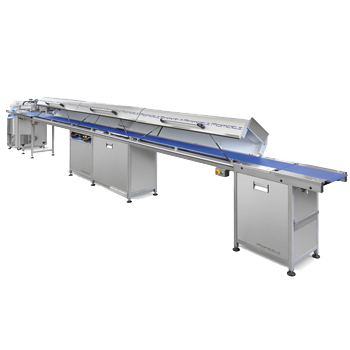 Expressly designed and built to cool products like chocolate Easter eggs, cookies, and covered sweets, POMATI's COOLING TUNNEL is ideal for both artisanal and industrial factories. The warm product is delivered to the tunnel by a conveyor belt, where it is cooled by low-temperature forced air. The refrigeration system and the belt's conveyor are activated by manually handling the control panel.
product details
Create your own line based upon your needs!